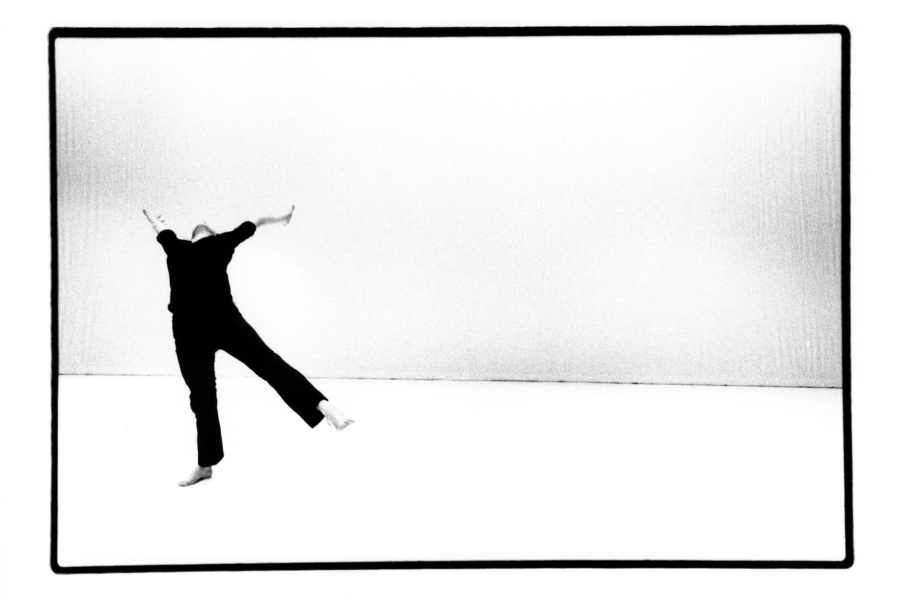 © Raymond Mallentjer
PROJECT
During Beginning Ending (2010)
The actions and movements in this performance could be compared to construction-sites. Construction-sites attract the attention because they show us buildings which are mid-way: they will be completed or will cease to be. This state of being "mid-way" is perhaps the best moment to see the intentions, projects and desires of mankind…
A physical landscape of thought processes defines the realm in which the dancer works. This space of intention and desire gives visibility to the relation between the dancer and the moving body. It reveals how self-observation is being a part of the observed system. Unfinished movements and actions get absorbed into meaninglessness and make what remains absent more present.
"Varinia Canto Vila's piece experiences the performer as a liminal subjectivity that is only able to observe its performativity in a constant process of resistance and unsettled becoming, thus questioning the ability of possessing of the own corporeal material." (Angelina Georgieva – participant of Critical Endeavour 2009)
During Beginning Ending premièred during the Bouge B. festival at deSingel in Antwerp in April 2010.
© Raymond Mallentjer
© Raymond Mallentjer
© Raymond Mallentjer