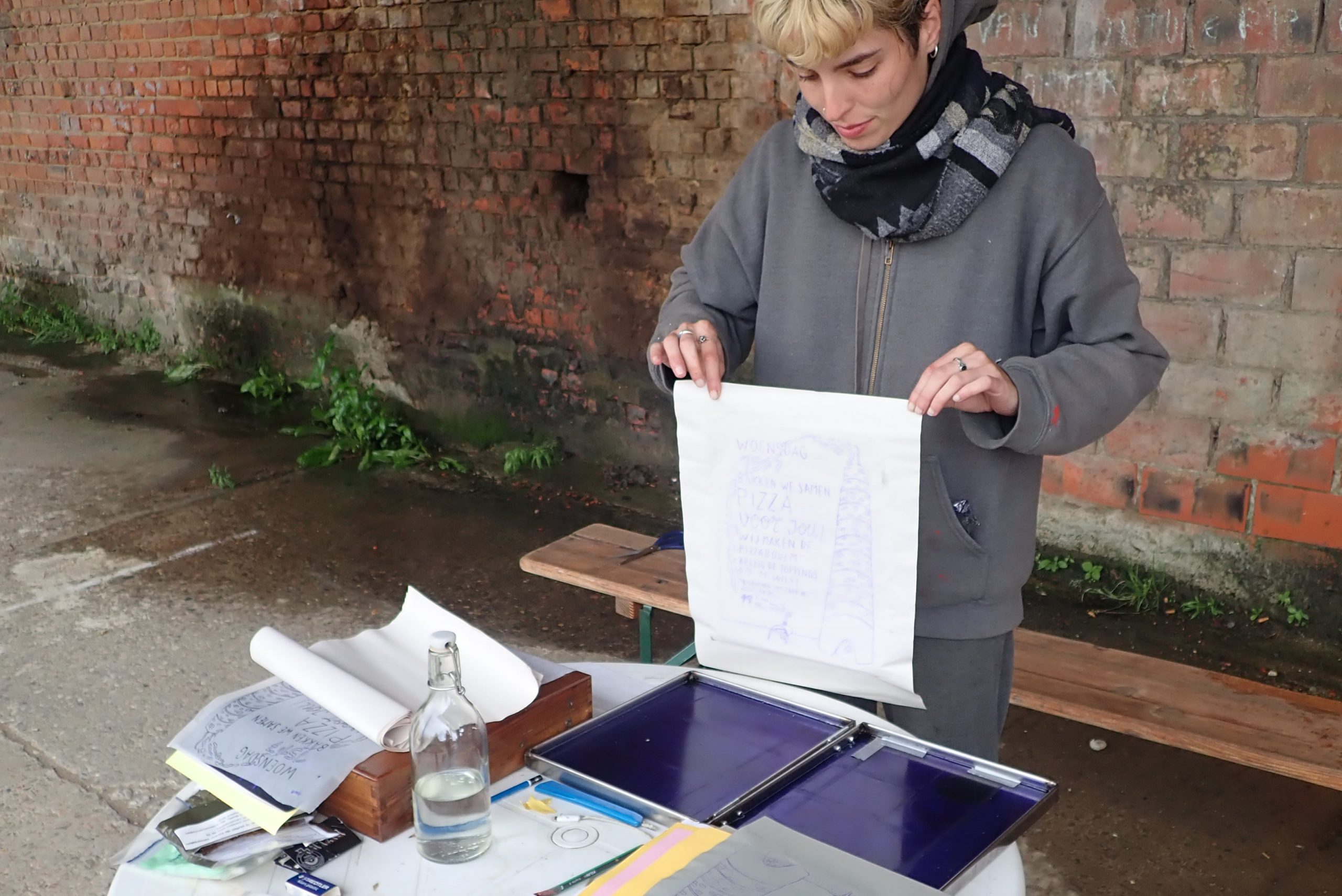 (c)Michela Dal Brollo
Inés Ballesteros
Inés Ballesteros is a visual artist whose work unfolds in different media. In her practice she researches how articulations of public space that tend to control and privatization are contested through temporary infiltrations or re-appropriations, looking at the tensions and negotiations that are inherent to collective processes and to public space.
She concluded the MA for Art and Design for Public space of the Faculdade das Belas Artes do Porto in 2018 and previously she studied a Bachelor in Graphic Design in the E.S.D.A in Zaragoza. Her practice as an artist has been developed in intersection with her participation in activism and self-organizing of projects and spaces in Spain, Portugal, and Belgium. In collaboration with other artists, she's currently invested in the fully artist-run space "Samenschool" which is located in Borgerhout, Antwerp.
In 2020 she initiated the project 'Stone Soup' with Michela Dal Brollo, that has been supported by Kunstenplatform Plan B and has its continuation in their research project 'Living equipment: portable spaces' in the Royal Academy of Fine Arts Antwerp.