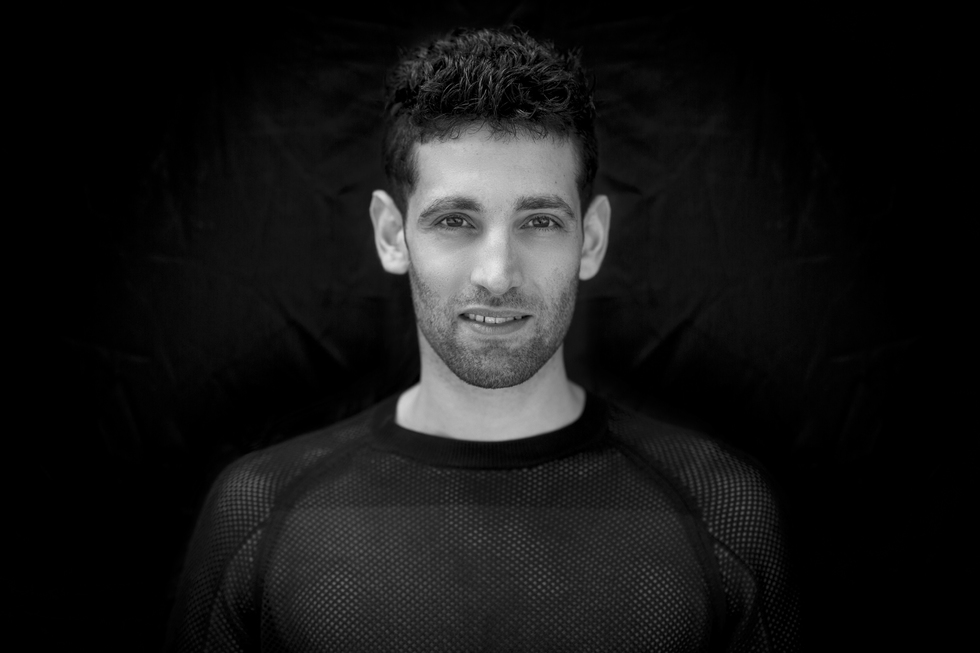 Daniel Hellmann
Daniel Hellmann is a dance- and theatermaker, singer and performer. He is based in his hometown Zurich as well as in Berlin and studied philosophy, classical singing and theatre / performance in Zurich, Lausanne and Bern. After taking part in several opera productions in Switzerland, Belgium and Germany he founded 3art3 Company in 2012 in order to realize pieces that unite music, dance and theater. For the first 3art3 – project K. – a collaboration with the choreographer Quan Bui Ngoc – he won a prize from the Swiss Author Society and received a Cultural Award from the City of Zurich.
Since 2014 he created Untold with 3art3 and as a co-production with Les Ballets C de la B, with Matterhorn Produktionen the music-theatre piece Nach Lampedusa – Wandererfantasien about the Swiss asylum system and the interactive performances Full Service and THE_SPACE_BETWEEN. Hellmann's solo performance Traumboy about male prostitution premiered in 2015 as a co-production with Gessnerallee Zürich and Festspiele Zürich and was invited to Swiss Selection in Avignon 2016. Daniel Hellmann's work has been shown at festivals and theaters in Switzerland, France, Germany, Belgium, Netherlands, Italy, UK, Spain and in the USA. His newest work Requiem for a piece of meat (2017), a music-dance-performance about our contradictory relationships to animals, meat and death, has received the June Johnson Dance Prize and was selected for the Swiss Dance Days 2019.
Since 2018 Hellmann curates the Performing Arts for the gender & sexualities festival LA FÊTE DU SLIP in Lausanne.