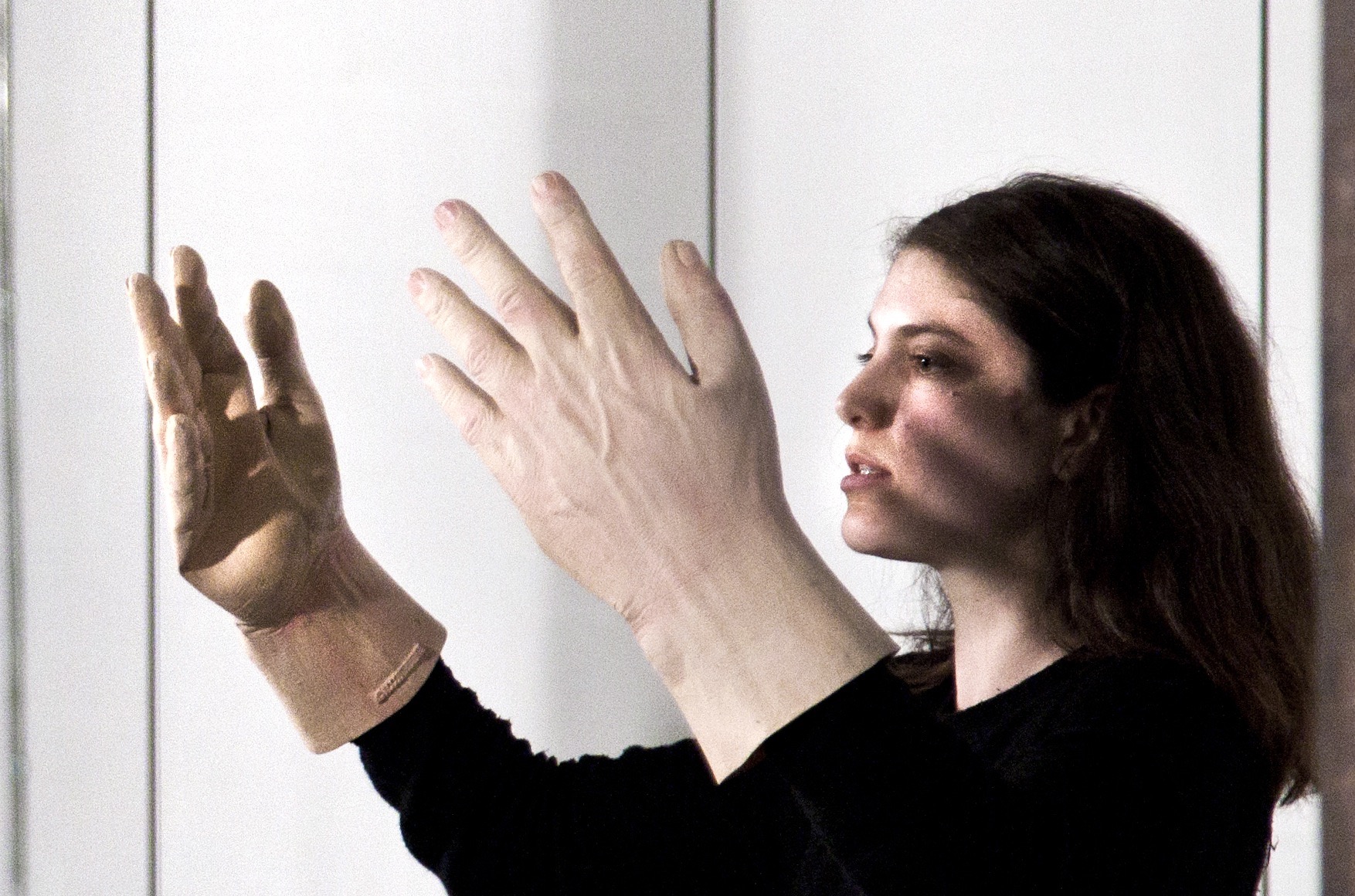 PROJECT
abstraction end and things like that
Hagar Tenenbaum will work in the studio on a new solo, based on research she has done with Danny Neyman and Hendrik Willekens.
Hagar: "During the past month I have been working with Danny and Hendrik on a project whose point of departure was a series of interviews in which we asked people to describe the voice, laughter and sneezing of their lovers, mothers, fathers or themselves. We recorded ourselves experimenting precariously with the conversion of these intimate descriptions of other people's voices and sounds into lyrics and music – focusing on the movement of speech into song. We go against perfecting or finessing that which we record, keeping instead 'songs' in their first sketches as they emerge in the studio.
While the three of us were working on finalizing this project and finding the most suitable format to share this collection of songs with others, I decided to continue with some of the materials and movement principles and develop further them into a solo performance. I carry on collecting texts. This time the text is based on my own every day visual memory. I trace details from the streets I walk in, books I read, movies I watch, YouTube, tea bags, and conversations. I study them, memorize them through rhythm, and weave them into the existing songs. While practicing a continuous speech I'm also developing a parallel score for my hands where I collect different gestures of touch and make them into small dance choreographers.
During this residency I will focus on the skill of multitasking in order to stay inside the mass of verbal and physical details I create for myself and to see how one can use all these memorized leftovers in order to physically experience the phenomenon of language."
Try-out: 17 Jan 2016 – OpenHouse at wpZimmer
Première: 20 May 2016 – STUK (Leuven)