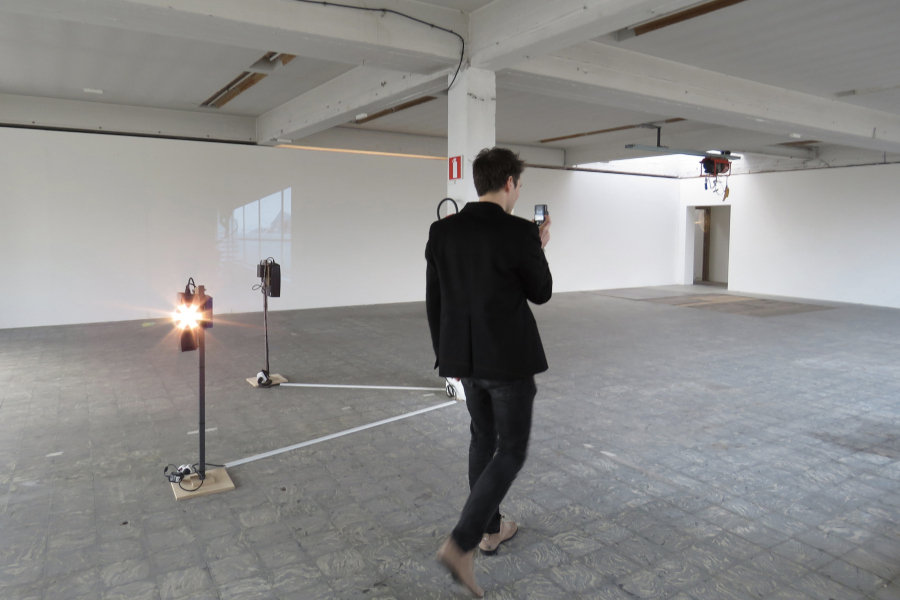 © Meryem Bayram
David Bergé
Artist David Bergé practices photography through the lens of the body.
In his work, he addresses performative and embodied aspects of photographic materiality and time. He uses the body as a device to capture images; through the construction of an experience, often performative and over time. Audience gets invited through different projects into a journey of lecture performances, installations and book projects, though what he is most known for are his "silent Walk Pieces" in which viewers are guided in silence through the fabric and infrastructures of cities.
David Bergé's work has been presented at various international art centers including Kunsthal Extra City in Antwerp (2018, 2015, 2016); SKD, Staatliche Kunstsammlungen in Dresden (2018); Thessaloniki State Museum of Contemporary Art (2018); CAC in Vilnius (2015); STUK arts center in Leuven (2017, 2013); SALT, Istanbul (2011); KCB Belgrade (2013), NETWERK Center for Contemporary Art, Aalst (2015, 2012, 2009); Maison Particulière, Brussels (2014); Gati New Delhi (2011); TanzQuartier Wien, Vienna (2010) and Kunsthaus Muerz, Muerzzuschlag (2012). He published a book with MER. Paper Kunsthalle (2015).
David Bergé lives in Athens and holds an MA from the Dutch Art Institute (2017) and an MFA from LUCA Brussels (2005).